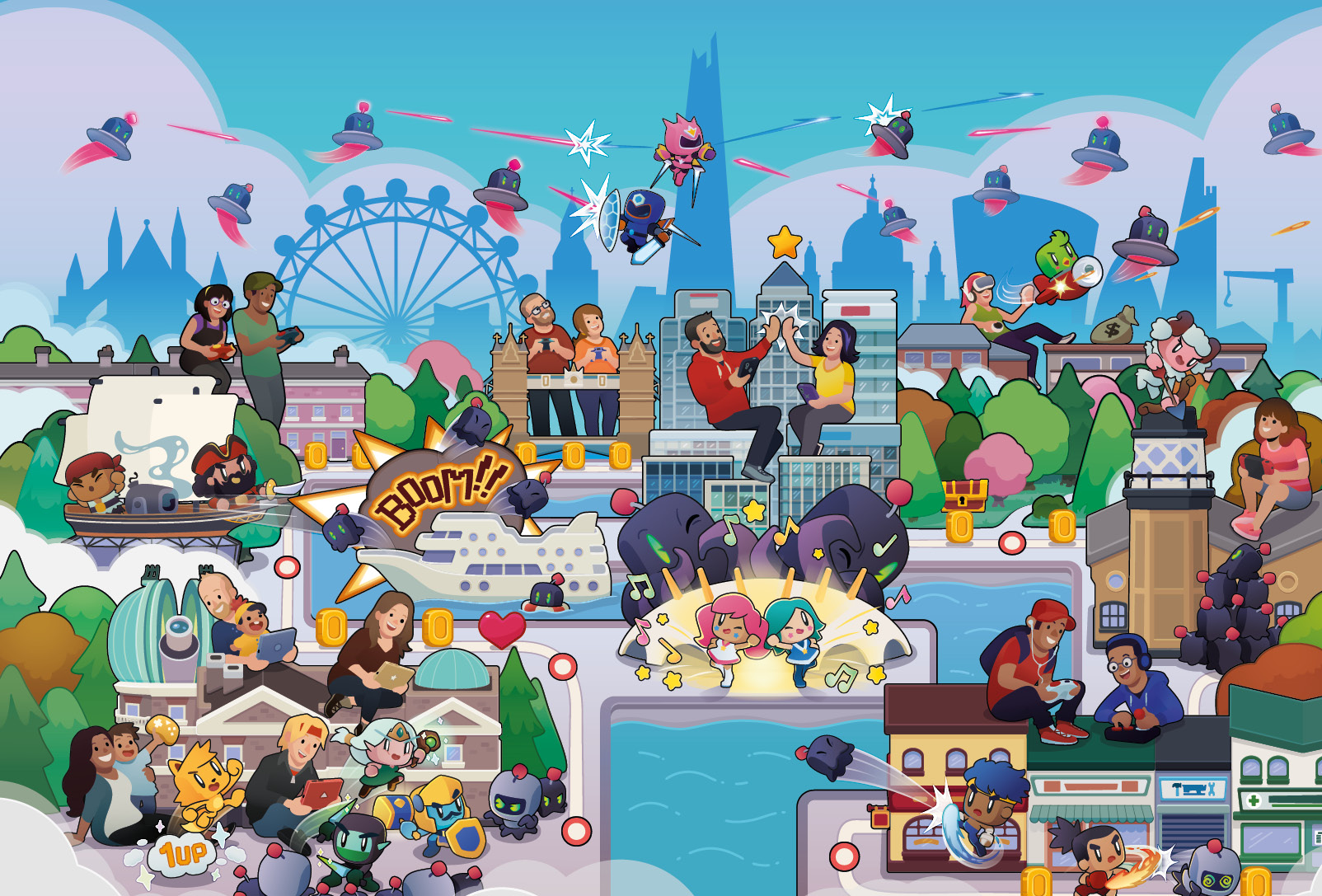 Friday 1 April to Saturday 3 April
Trafalgar Square
London Games Festival begins with a bold new outdoor showcase of Ensemble, the Official Selection and much more.
Over three days this large-scale exhibition will showcase new talent, diverse voices, creative artworks and archive material for games fans.
Vibrant, eye-catching works will be on show in this iconic part of central London.
Content on show from:
Ensemble, our showcase of games creators from Black, Asian and underrepresented ethnicities
LGF's Official Selection of 30+ fantastic new games from around the world
A showcase of Virtual Photography works provided by The Fourth Focus and its VP Awards
Play Nation: a visual history of the UK's love of video games over the last 40 years